A melhor tecnologia
para o seu negócio!
A MOST é uma empresa provedora de soluções que apoiam processos de onboarding digital. Utilizamos técnicas de Inteligência Artificial e disponibilizamos para o mercado uma suíte completa de soluções que se iniciam desde a entrada de relacionamento com o envio da captura dos documentos, tipificação e extração dos dados, além de soluções antifraude, até a fase da assinatura eletrônica de documentos.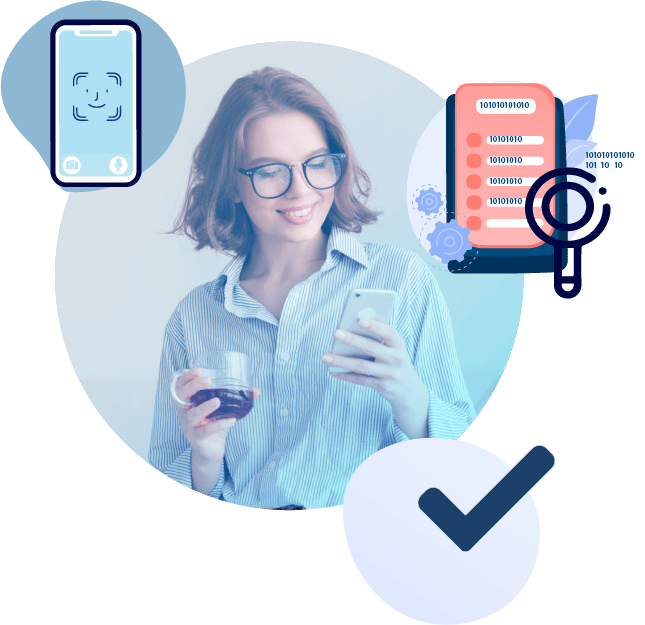 Conheça o mostID o melhor onboarding digital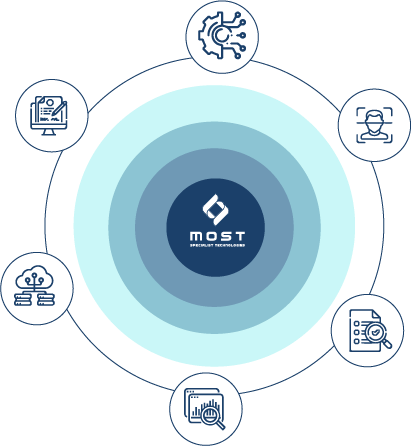 Soluções totalmente customizáveis, para qualquer tipo de negócio. Você pode contar com a Most!
A tecnologia que aproxima as pessoas gerando relações mais confiáveis para a sua empresa.
Contamos com recursos tecnológicos e inovadores, que atendem aos diversos requisitos e aspectos legais de compliance aplicados a processos de onboarding.
Conte com nosso alto nÍvel de segurança, rapidez e praticidade. Para qualquer que seja seu negócio, a MOST pode te ajudar!
Conheça os nossos produtos
Providing image capture and data solutions, using Artificial Intelligence technologies and digital signatures. Easier and safer for you and your business.
Desafio e inovação estão no nosso DNA e evolução contínua é o nosso lema.

Nossa ferramenta de tipificação e extração de dados
API on-line que processa, qualifica, tipifica e extrai informações a partir de imagens e documentos. Com base em tecnologia de Inteligência Artificial, a solução mostQI foi desenvolvda para receber e analisar qualquer tipo de imagem (documentos e selfies), seja para abertura de contas, financiamento de casa própria, compra e aluguel de veículos, dentre outros

Onboarding Digital completo, do início ao fim
A melhor e mais competitiva solução de onboarding do mercado, mostID, a tecnologia que aproxima as pessoas gerando relações mais confiáveis para a sua empresa.
Contamos com recursos tecnológicos e inovadores atendendo assim aos diversos requisitos e aspectos legais, aplicados a processos de compliance.

Assine documentos de onde estiver, com validade jurídica
Sem impressão, motoboys e dias de espera. Mais seguro que o papel, nossos arquivos são criptografados com a mais segura tecnologia. Desenvolvido para que você possa assinar eletronicamente os seus documentos de forma rápida e fácil. Eliminando até 85% do tempo gasto em tarefas manuais.
Assinatura Digital e Eletrônica. Fácil, seguro e rápido.

Prova de vida
Mais segurança em cadastros
A prova de vida é a solução que confere autenticação e vivacidade a um registro facial. Pode ser usada tanto em ambiente mobile quanto WEB.
Através de uma vídeo-selfie, conseguimos identificar se a pessoa está viva e garantir a originalidade do vídeo. Além disso, podemos disponibilizar um desafio, de forma que verifica se o usuário está realmente envolvido na operação.

Verifica e valida informações de cadastro com o objetivo de identificar possíveis inconsistências.

Consulte automaticamente informações essênciais, tornando as transações mais seguras e confíáveis.

A Tecnologia de reconhecimento facial reduz o risco de fraudes. Através da comparação de uma foto tirada no momento do cadastro e a foto usada no documento, nós confirmamos que seus usuários são quem realmente eles dizem ser. Este serviço usa camadas de leitura inteligente e avançadas Redes Neurais, que se encarregam de analisar as faces identificando as características biométricas para avaliação de proximidade.
Faça um teste gratuito das nossas soluções
Over the years we have had several successful cases, we work and we continue to work with large companies, always offering the best type of service for you.

Developed using our artificial intelligence solutions

More than
0
tipos de documentos
Trained to be recognized by mostQI (with the possibility to train new types of documents)

Who trust the agility and security of MOST solutions
Cadastros transparentes, conferência segura e numa relação de confiança junto aos seus clientes, são a proposta da MOST para qualquer que seja o seu ramo!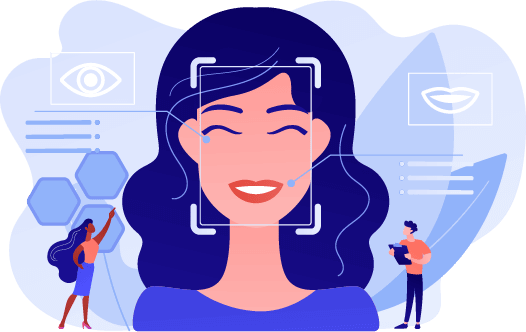 On-board digital completo para diversos processos bancários.

Analysis and extraction of intelligent data for hiring dossier. More ease and agility for your company.

Agilize o processo cadastral dos seus motoristas evitando muito preenchimento de formulários.

Mais agilidade e segurança na requisição de financiamentos para veículos. Soluções completas antifraude.

More agility and security when requesting financing for real estate, including against fraud.

Automate the registration process of your drivers and customers with agility and security.

On-board digital completo para diversos processos bancários.

Monitore e utilize todos os recursos com um sistema 100% nativo Salesforce e um poderoso conjunto de componentes.
what our customers say about us :)
For me, it is always a pleasure to be able to talk about our partnership with MOST. We were able to improve our processes and offer more solutions to our customers, always in a stable and secure manner and with the support of an incredible team that is always willing to serve and help us.
Beto Salles
CEO - Rita RH
MostQI has been a very useful tool for using biometrics on the platform, with an accuracy superior to other market platforms, providing reliability and security for users entering the service rooms for online therapeutic use. In addition, we have been using another feature for reading image content to facilitate user registration. This way, users do not need to fill out basic information that is already contained in the documents, speeding up registration and improving the experience of using the platform.
Lucas Santiago
CTO – Psicologia Viva
In this constantly changing world, it is very gratifying to be able to count on Most´s innovative solutions that have helped our customers build digital onboarding journeys with a focus on optimization, productivity and assertiveness, with a direct result in their diverse operations.
Emerson Vieira
CEO - CbCloud
Deixe seus dados
Entraremos em contato